Social Media for eCommerce: Choosing the Right Platforms
As you learned in Eight Ways to Use Social Media, it can be lucrative for online stores to prioritize social media marketing. There are dozens of platforms, and each one caters to a unique audience with different interests, characteristics, and locations.
But spreading yourself too thin keeps you from being successful. So which social media platform should you focus on and how do you combine your efforts for success? 
Comparing popular social media platforms
Facebook
Who's on it?
Since Facebook is the most widely-used social media platform, you can reach:
What can you do? 
A robust advertising platform allows you to reach previous site visitors, target ads based on interests and affiliations, collect leads, promote content like videos, pictures, or testimonials, send direct messages, and more. Stores can create a dedicated business page to share information, gather reviews, gain followers, and interact with fans. 
You can also build a Facebook shop where users can view products conveniently on the platform, then purchase them on your WooCommerce site. This extension syncs all your store data so you don't need to manually add each product.
Who should use it? 
Almost any brand can find a way to tap into Facebook's diverse audience and tools. If you can only focus on one social media platform, this is usually your best bet.
Instagram 
Who's on it?
With Instagram, you can reach:
37% of Americans and as much as 75% of 18-24 year olds. 
More women than men. 
Fans of nearly anything: fashion, cars, food, nature, sports, travel, wellness, and more.  
What can you do?
Instagram is centered around images. While you can add text and interact with followers, most people quickly scroll through their feed and stop to admire photos they like. 
It's owned by Facebook, so you can piggyback off of Facebook's advertising platform to reach Instagram users even if you don't have a profile for your store. You can also advertise on Instagram's platform directly, though targeting is more limited than with Facebook. 
Instagram influencers have become incredibly important to businesses. In some cases, they're celebrities outside of social media, but many of them are famous solely for the work they've done on Instagram. By generating unique, relevant content, they've amassed credibility and attention from a group of people interested in a particular subject matter. 
Partnering with the right influencer to promote your products provides instant validation for your brand and helps you reach a very specific audience that an ad platform often can't compete with.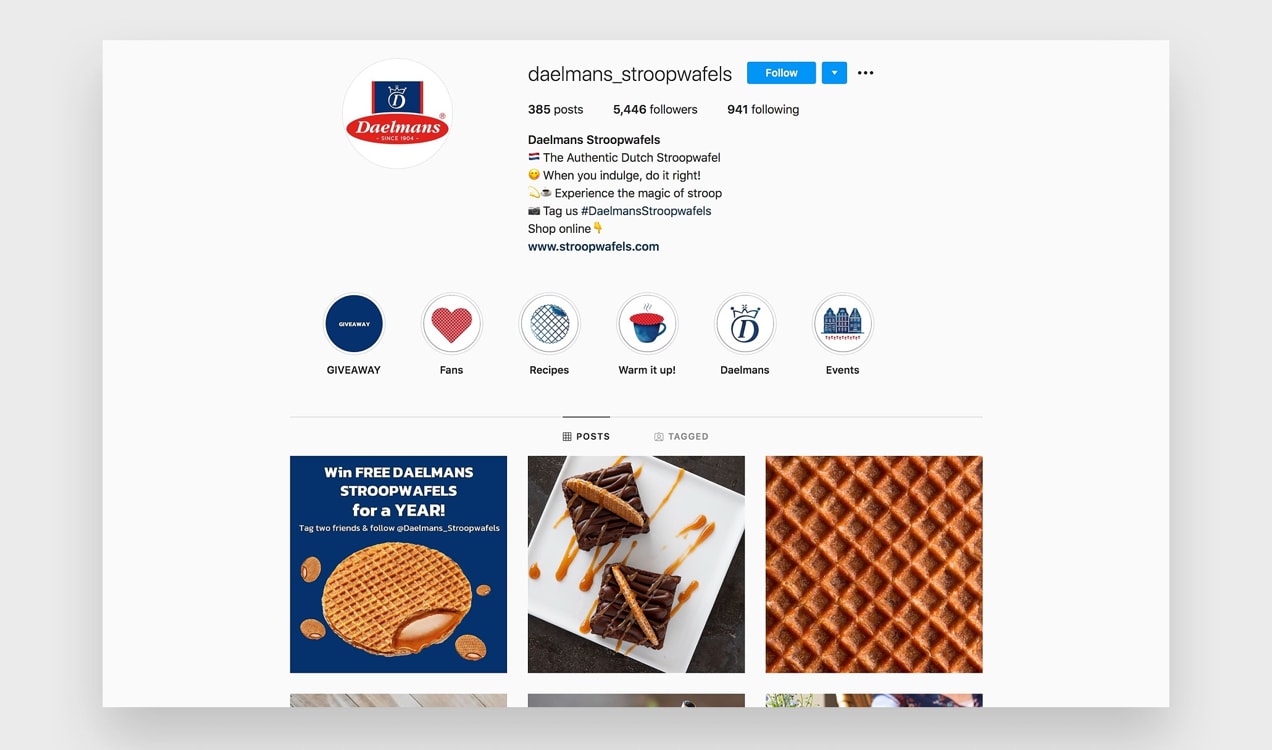 Who should use it?
For highly visual brands like artists, designers, clothing boutiques, and jewelry stores, Instagram is the perfect way to find more people who admire your aesthetic. But companies in nearly any industry can find a way to express their brand and products visually.
Twitter
Who's on it?
With Twitter, you can reach:
An audience of about 145 million users, with paid ads.
About 50 million people from America, 36.77 million from Japan, and 14.1 million from the United Kingdom. 
In general, people that are younger, highly-educated, active in politics and community causes, and earn higher than average incomes.
What can you do? 
You can send out text-based messages with a limit of 280 characters. Hashtags (a system for organizing types of content) are very important on Twitter, as many people search them to find relevant tweets. 
In recent years, pictures and video have become more common. Tweets with multimedia and those with hashtags consistently have better engagement.  
Unlike Facebook, where you may want to limit the frequency of your posts, Twitter lends itself to multiple updates each day — even every hour, as long as what you say adds value to the community. 
Who should use it? 
If you're hoping to reach well-educated young people who are willing to learn and take a proactive role in society, Twitter might be the right fit. It's also useful for quick customer service responses. 
YouTube 
Who uses it?
YouTube has nearly two billion monthly users and you can reach:
73% of adults in the United States — it's the most-used social media platform for adults in the country. 
81% of 15-25 year olds in the U.S.
A global audience — only a third of videos are in English and just 15% of the platform is made up of U.S. members. 
What can you do? 
You can create and publish your own video content, sponsor popular creators' videos, and advertise with banner or video ads. You can also target ads towards people based on interests, demographics, or purchase intent. 
YouTube ads use the same platform as Google Adwords, remarketing ads, and Google Shopping. Targeting is less precise than with AdWords — while you can predict user interests and shopping intent, it's not quite the same as showing up when someone searches "designer flea collars for dogs." 
Search is critical on YouTube, which works to your advantage. Someone who's an ideal buyer for the masonry equipment you sell might search, "how to build a fire pit." By creating a video about that topic featuring your tools, you can earn customers and help them achieve their goals. 
Who should use it?
Like Facebook, almost any business can benefit from YouTube. But this is especially true for those whose products need to be demonstrated or can be showcased "DIY style." 
Videos can work for a variety of companies. You may not think that cosmetics require a lot of explanation, but makeup tutorials are very popular. If you sell online classes, creating previews with bits of high-value content can convince watchers to purchase the full course.
Pinterest 
Who's on it?
With Pinterest, you can reach:
300 million active users, one third of which are in the United States. 
Up to 80% of U.S. females with children between the ages of 18 and 64.
83% of all women between the ages of 25 and 44. 
Why is this such a big deal? This is the same demographic that makes the majority of the buying decisions in U.S. households. In other words, though the size of the audience is nothing to be ignored, the buying power makes it a big opportunity. 
What can you do? 
Like Instagram, Pinterest's main focus is imagery, but it also boasts a powerful search function, making it a great resource for people planning anything from this week's dinner menu to major home upgrades, weddings, or vacations. 
In fact, many people consider Pinterest more of a search engine than a social media platform. If someone searches, "healthy Italian chicken dinner recipes," dozens of pictures will appear. Users can quickly save what they like to "boards" and come back later to make their menu. If your business sells ingredients, consider creating a great-looking pin for a recipe that uses what you sell. Someone may choose that recipe, see your product, and include it in their grocery list. 
Who should use it? 
With most social media platforms, people are interested in being entertained, gaining information, and interacting with their friends. For marketers, you have to interrupt this experience with your message and hope that users react positively. But Pinterest can be exceptionally lucrative for businesses because people actively use it to plan purchases:
85% of women plan life moments on Pinterest.
58% of people say it helps with shopping decisions.
70% use it to find watches and accessories.
50% use it to find food and drink ideas.
If your products are very visual or are related to life events that require planning — vacations, home renovations, weddings, outfits — you can thrive on Pinterest. 
Pro tip: Group boards are a great way to maximize your time on Pinterest. A group board is built around a specific topic — outfit ideas, healthy recipes, educational resources — and all of the members contribute pins. Because the content you post on a group board reaches your followers AND the followers of the other members, it gets a lot more organic reach. You can join boards directly on Pinterest or use tools like Tailwind Tribes to find like-minded businesses.
LinkedIn
Who's on it?
LinkedIn has nearly 700 millions users, and you can reach:
LinkedIn is definitely a platform for those looking to start or advance their career and companies seeking talent. 
What can you do? 
You can create a company page to post updates, pictures, and other content. Your team members can also attribute their employment to your page. 
LinkedIn's advertising capabilities are perfect for hiring new staff or forming business relationships and, like many other social media platforms, you can target previous website visitors or upload customer lists. 
The best part is your ability to target people with employment in specific industries, with certain job titles, or who are part of specific companies. So if you want to reach all the sales reps that work at businesses in your industry, you can do that pretty effectively. 
Who should use it?
If you're looking for new team members, sell to other businesses, or offer products that professionals might find useful — clothes, gadgets, time-saving meals, office furniture, etc. — LinkedIn is the place for you. 
Just get started
Almost any business can be successful on social media; the trick is to pick the right platforms and focus your effort. Use each one for its greatest strengths instead of posting the same content everywhere. By combining a series of touch points, you can expand your audience, demonstrate expertise, build excitement, capture new buyers, and develop customer loyalty.